For those with an eye for quality
Refined bathroom featuring individualised design and high-quality furnishings
Modern architecture offers the appropriate setting for creating a customised and individualised bathroom. A bigger space does not necessarily have to mean more space to be filled. Wide open spaces and walls create a feeling off a clean, uncluttered area with more freedom to move around.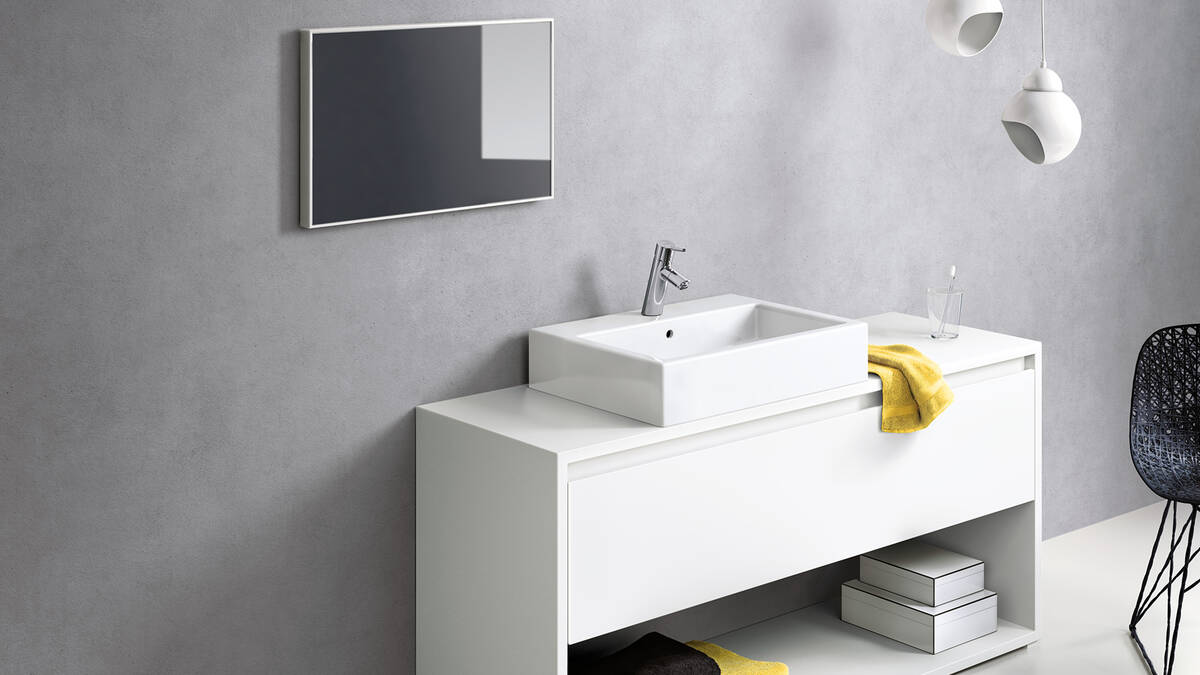 +1
Everything on the watch list
Product noted
Product saved for 30 daysAdd to notepad
The product could not be saved.
Please try again.
Exclusive water indulgence in a refined bathroom
Bathroom design featuring high-quality materials and ergonomic functionality
Are you planning your new home in modern architecture, and would you like to create a refined bathroom as an expression of your own individual style? Design an interior using natural grey and white colours finishing it of with combination of colour towels and accessories. Creating a simple, yet elegant and beautiful uncluttered area to relax in and freely move around.
Innovative technologies and ergonomic comfort, for efficient water indulgence
The innovative design of the hansgrohe Talis mixers offers unrestricted usability and the sustainable use of resources.  With its elegant shapes - its slender lever and upright tapered body combines functionality of a classic design with a modern design language. 
hansgrohe specialists
Find a hansgrohe retail store closest to you
hansgrohe Loading showroom data
An error occurred. Please reload the page.
Your search covers: South Africa, Madagaskar, Nigeria, Kenya, Botswana, Seychelles, Mauritius, Namibia, Tanzania, Zimbabwe, Ghana and Zambia