Flooded with light and homely
Homely bathroom with grey, wood and touch of black colour combinations rounded off with a nature-inspired interior
A large attic room offers space for a homely bathroom. Wall surfaces in grey and light wooden decor absorb the daylight and enhance its impact on the greenery brought in for that colour enhanced, natural feeling. The mixers add modern accents with their organic combination of form and function.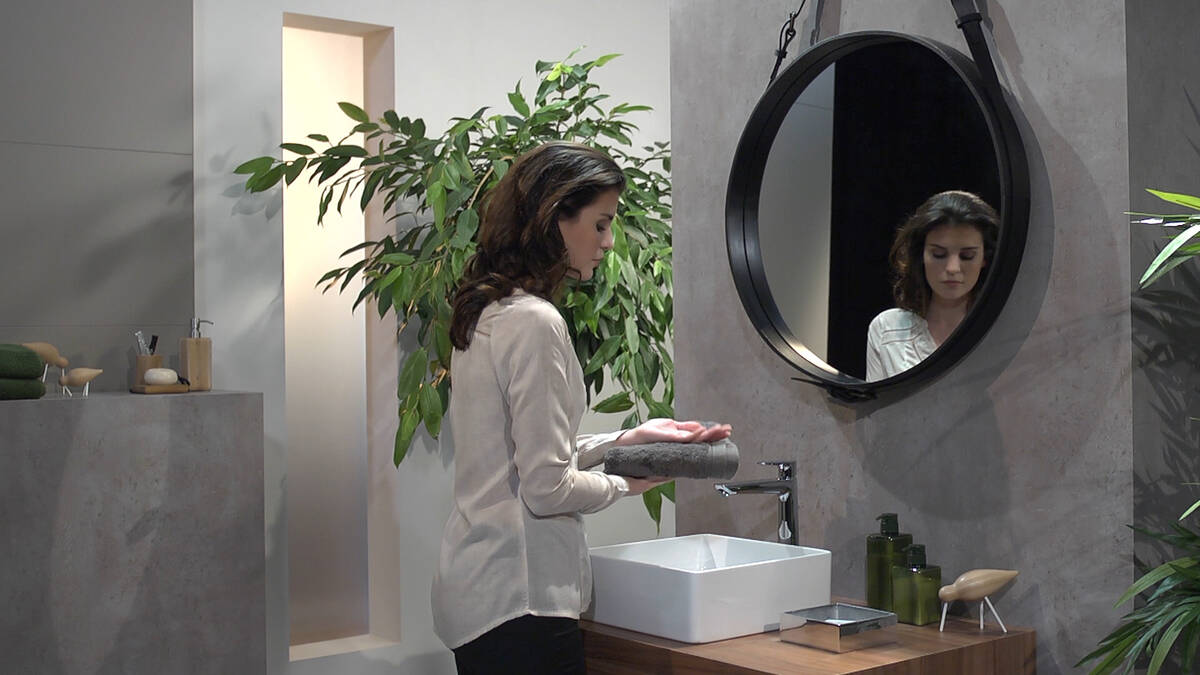 +1
Everything on the watch list
Product noted
Product saved for 30 daysAdd to notepad
The product could not be saved.
Please try again.
Spacious bathroom with a feel-good atmosphere
Bathroom with a natural elegance
Would you like to design a homely bathroom with a cosy atmosphere in your new or elegantly renovated home? Use the large attic space to create a bathroom with the aura of an artist's studio. Pure grey walls and the light, natural tone of the wooden top for the basin, reinforce the natural light. In the pleasant interior, the décor appears light and functional. Bathroom fittings with wooden décor, accessories in natural wood and green, mixed with green plants brings the outdoor life to your bathroom, creating the nature orientated look and feel. 
Bathroom in a homely style with modern mixers for efficient water indulgence
With their precise and nature-inspired design, the mixers in the hansgrohe Talis range add lively accents to the cosily furnished bathroom. The light, linear ambience elegantly accentuates the gleaming chrome surfaces. 
hansgrohe specialists
Find a hansgrohe retail store closest to you
hansgrohe Loading showroom data
An error occurred. Please reload the page.
Your search covers: South Africa, Madagaskar, Nigeria, Kenya, Botswana, Seychelles, Mauritius, Namibia, Tanzania, Zimbabwe, Ghana and Zambia